Chartered Institute of Personnel and Development (CIPD)
CIPD is the professional body for experts in people at work. For more than 100 years, they have been championing better work and working lives by setting professional standards for HR and people development, as well as driving positive change in the world of work.
With hubs in the UK, Ireland, Middle East and Asia, CIPD is the career partner of choice for more than 150,000 members around the world. They are the only body in the world that can award Chartered status to individual HR and L&D professionals, and their independent research and insights make them trusted advisers to governments and employers.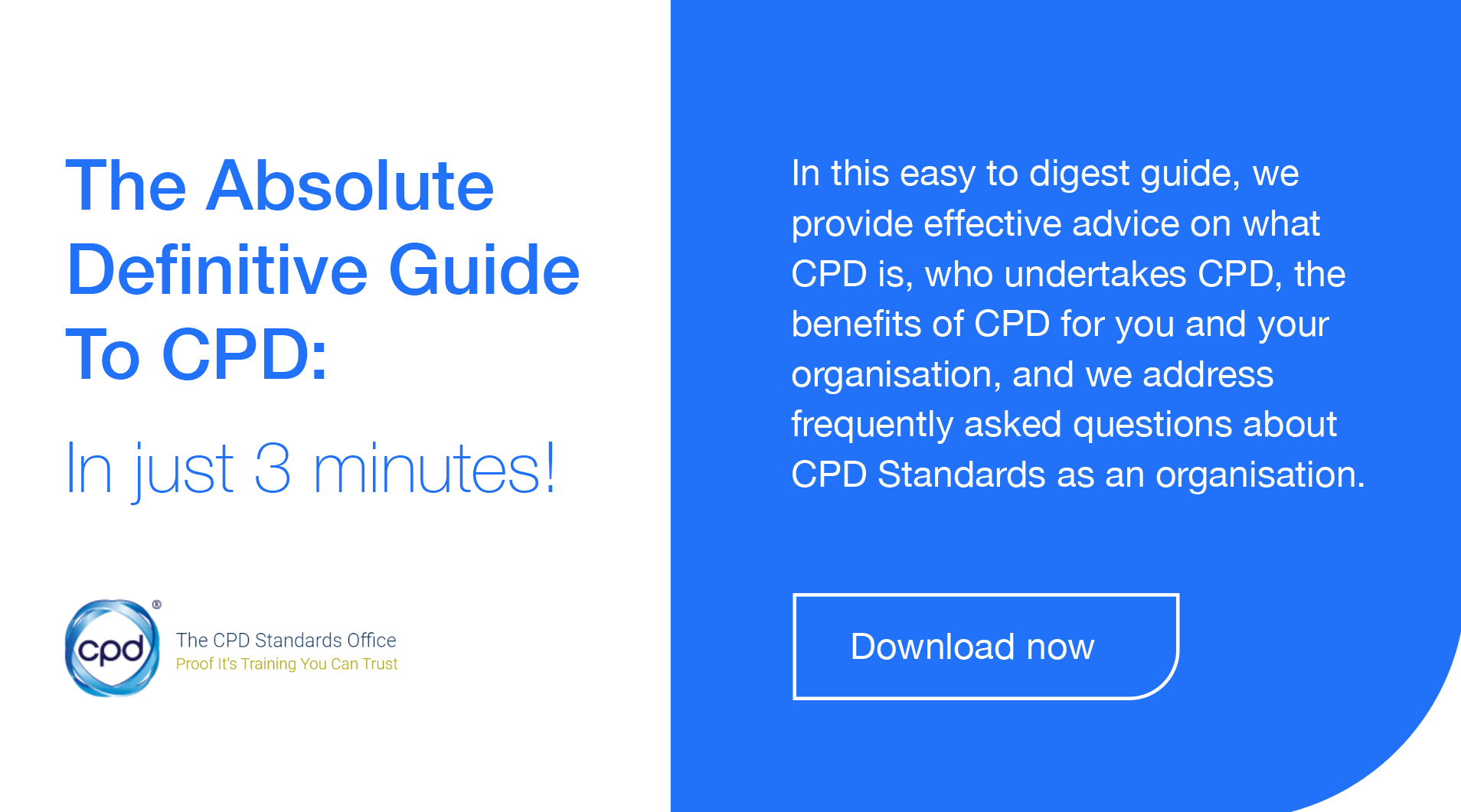 The CIPD has a mandatory policy in place to ensure its individual members undertake CPD, but does not set rules about the amount of CPD hours to be completed.  It stipulates that its members shall:
maintain professional knowledge and competence
seek appropriate support if business needs require involvement in new areas of activity
ensure that they provide a professional, up to date and insightful service
upon request will provide evidence of compliance with the CPD policy.
To assist members in identifying relevant CPD requirements, the CIPD provides online resources including a CPD Map and CPD Review.
Additional Information: