Regulator: The Complimentary and Natural Healthcare Council (CNHC)
The CNHC were set up by the government to protect the public. They do this by providing an independent UK register of complementary healthcare practitioners and protection of the public is their sole purpose.
They set the standards that practitioners need to meet to get onto and then stay on the register. All CNHC registrants have agreed to be bound by the highest standards of conduct and have registered voluntarily. All of them are professionally trained and fully insured to practise.
In order to remain on the register, all CNHC registered practitioners are required to participate in CPD, which is defined as "a range of learning activities through which professionals grow and develop throughout their careers to ensure that they retain their capacity to practise safely, effectively and legally within their evolving scope of practice".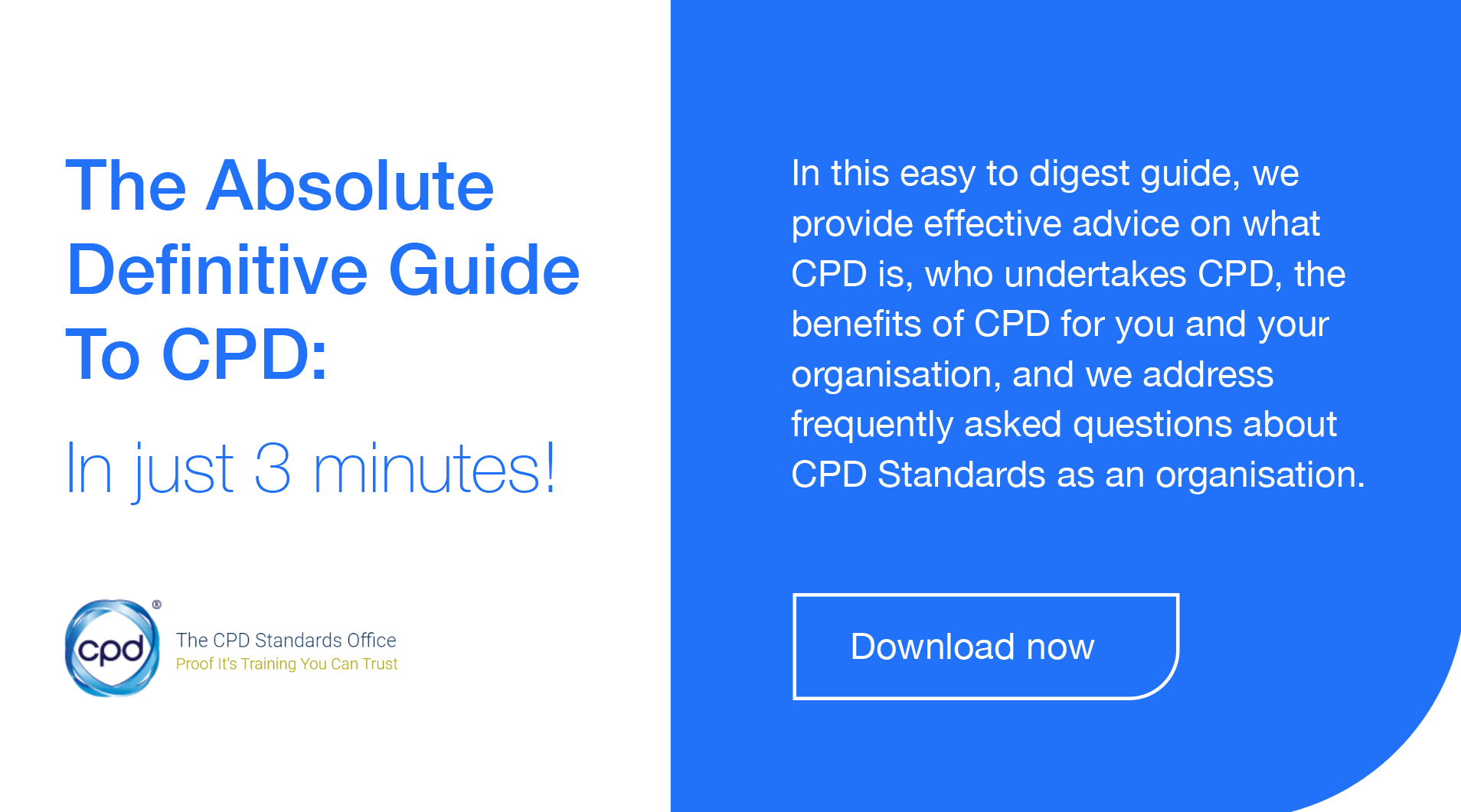 CNHC registrants who are registered for only one discipline must complete a minimum of 15 hours CPD each year, of which 10 hours must be directly relevant to the discipline for which they are registered. The other 5 hours may be more general learning to support their overall development as a professional practitioner.
Multi-disciplinary registrants must complete at least 10 hours CPD directly related to each discipline for which they are registered and another 5 hours of general learning. This means someone who is registered for two disciplines must complete a total of 25 hours; someone registered for three disciplines must complete a total of 35 hours, and so on.
For more CPD information please contact this organisation directly.
This information is for educational purposes only to provide an overview of the CPD policy and practice for this profession.
The CPD Standards Office does not have any direct or contractual relationships with any organisation listed in this resource, nor are they formally affiliated or classified as an accredited CPDSO provider.
Please contact the professional institute, regulator or membership organisation for more information.